About Area 51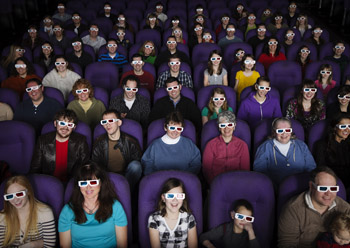 A vacated space in a local retail center provided three Georgia business executives with the chance to transfer a dream into reality.
Lonnie Mimms and Micheal Pardue, both executives with Roswell, Ga.-based real estate development firm Mimms Enterprises, Inc. and Wendy Floyd, with the Malon D. Mimms Company, share an appreciation for computer technology, video games, 60's sci-fi movies and the showmanship of Walt Disney and P.T. Barnum. They also share a passion for Roswell, the city in which they all live, work and are raising their families. In looking over a vacated space in a newly acquired retail center, they saw the opportunity to create a local destination for family-friendly entertainment – and Area 51 Family Entertainment, LLC was born.
The name "Area 51" is a nod to the Area 51 in Nevada and an extraterrestrial link to another Roswell (in New Mexico). It's also a reference to their fondness for iconic pop-culture and kitschy nostalgia as well as a logical connection to their street address at 5100 Commerce Parkway.
Much as Roswell, Ga.-based Mimms Enterprises, Inc. and the Malon D. Mimms Company have garnered a well-earned reputation as good corporate citizens and champions of family values, the trio sought to incorporate these values into their latest venture – a project that has received the blessing – and backing – of Malon Mimms and the Malon D. Mimms Company. As a result, Aurora Cineplex and The Fringe miniature golf, located in Area 51, represent an important investment in – and continued commitment to – the Roswell community.
The involvement of the founders and a hand-picked management team mark a welcomed return to a "family-run" business structure. The commitment is evident throughout design, offerings and unmatched level of service at both Aurora Cineplex and The Fringe.